Stock content may seem like a rather foreign concept to the crowd. For some people, all they know about stock content probably stopped at the splitting recollection of the GettyImages watermark on pictures of celebrities they encounter on Google.
Surely, stock footage isn't something that you can define on top of your head. And that's because, despite your experience of seeing stock footage, you wouldn't have realized what it was. Stock content, including footage, image, and music files, is used as a supplement of a larger work, like films and ads, rather than as separate, individual content, so you never actively recognize it.
These stock footage are integrated so smoothly into our media that you never know exactly how and when these clips are being used. You might not recognize it as you see it. But there are definitely some moments when stock content gets noticed — either in a viral outburst or a hilarious downhill spiral.
---
1. Misuse of Stock Content
A video advertisement goes way wrong when a company selling FilterMax masks uses a stock content of a family — just telling the wrong story. The spiral starts with a video advertisement on Facebook that encourages people to buy these masks to protect themselves from the novel coronavirus as it amounts to a deadly toll all over the world.
The clip, strung together by multiple stock images, shows a family devastated by the virus. The story centers around Justin, their "youngest son from the family of five" as the sole survivor of the "deadly tragedy".
According to the video, Justin's family ignored stay-at-home warnings and went unprotected to a church event, where it was said they caught the virus and died. Justin just happened to be the only family member who remembered to strap on a FilterMax mask and came out of it unharmed. In the ad, Justin accredits his survival to the effectiveness of FilterMax.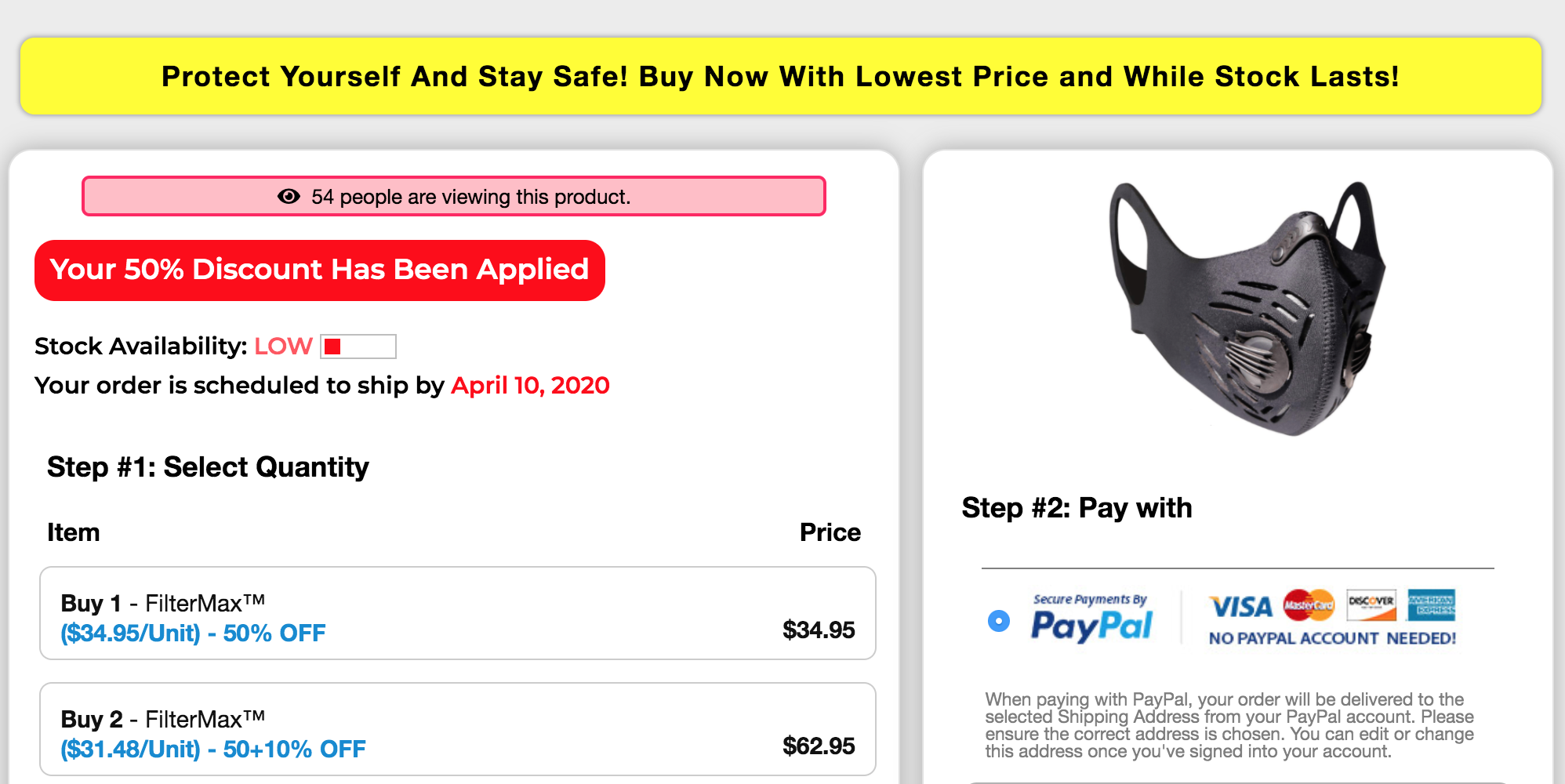 Due to the variety of stock content online and the seemingly authentic nature of the stock images, the story just hit too hard, especially at this particular time. But when a reverse image search was conducted using the screen captures from the video, people learned that not only is the story fake, they also found out that Justin, and his entire family, doesn't exist.
Stock content that is being sold all over stock platforms come in various contexts and forms all over our media, with different stories to fit into different brand identities, but it seems like this time the story went a little too misleading.
Lesson learned: wear your masks, don't misuse the volatility of stock content!
---
2. Use for Apology
Another occasion where stock content went viral is when Drew Brees, a New Orleans Saints quarterback, used a stock photo for a public apology on his Instagram account.
Earlier Brees received heated criticism from his fans and teammates for saying that he will 'never agree with anybody disrespecting the flag of the United States of America', when he was asked if there is a possibility of a protest during the national anthem at the NFL games, in an interview with Yahoo! Finance. This was seen as an insensitive remark after the protests against systemic racism and police brutality following the death of George Floyd.
The apology itself was not seen as too praiseworthy, but it definitely was a turning point for the stock image.
The image, which is of black and white men locking their hands together in a powerful handshake, gained way more recognition after NASCAR driver Bubba Wallace used a similar image to paint his car. The photographer of the image, Mirko Vitali, had totally been clueless about the whole affair until Adobe Stock alerted him how popular the image had gotten. In fact, the image was taken six years ago, in a context totally irrelevant to the cause it was used for in 2020.
A lifestyle shoot "representing friends spending time together" had then become a production stage for an iconic symbol for racial equality.
---
Stock content blends into the media – our TV shows, book covers, advertisements so well that sometimes it may not be too easy to spot them, but these are the moments where their contexts reveal the indispensability of these content in our storytelling.
So, what do you think? Is there a place for stock content in your story?
Sources: ESPN / Boom / AFP Fact Check
---
Check out more articles here!
---