We live in a time where we do everything with our phones. We handle our bills, go to the bank, talk with friends, apply for jobs, and the list goes on. So it wouldn't make sense if they said we can't earn money with our phones as well. More and more money earning applications are being developed to enlighten us with some extra cash.
Of course, the list of applications that will be listed below won't make you Mansur all of a sudden. That's why I named this article the ways to earn EXTRA cash. With these applications, you will be able to earn just a bit of extra money with some patience and a little dedication.
---
1. Fronto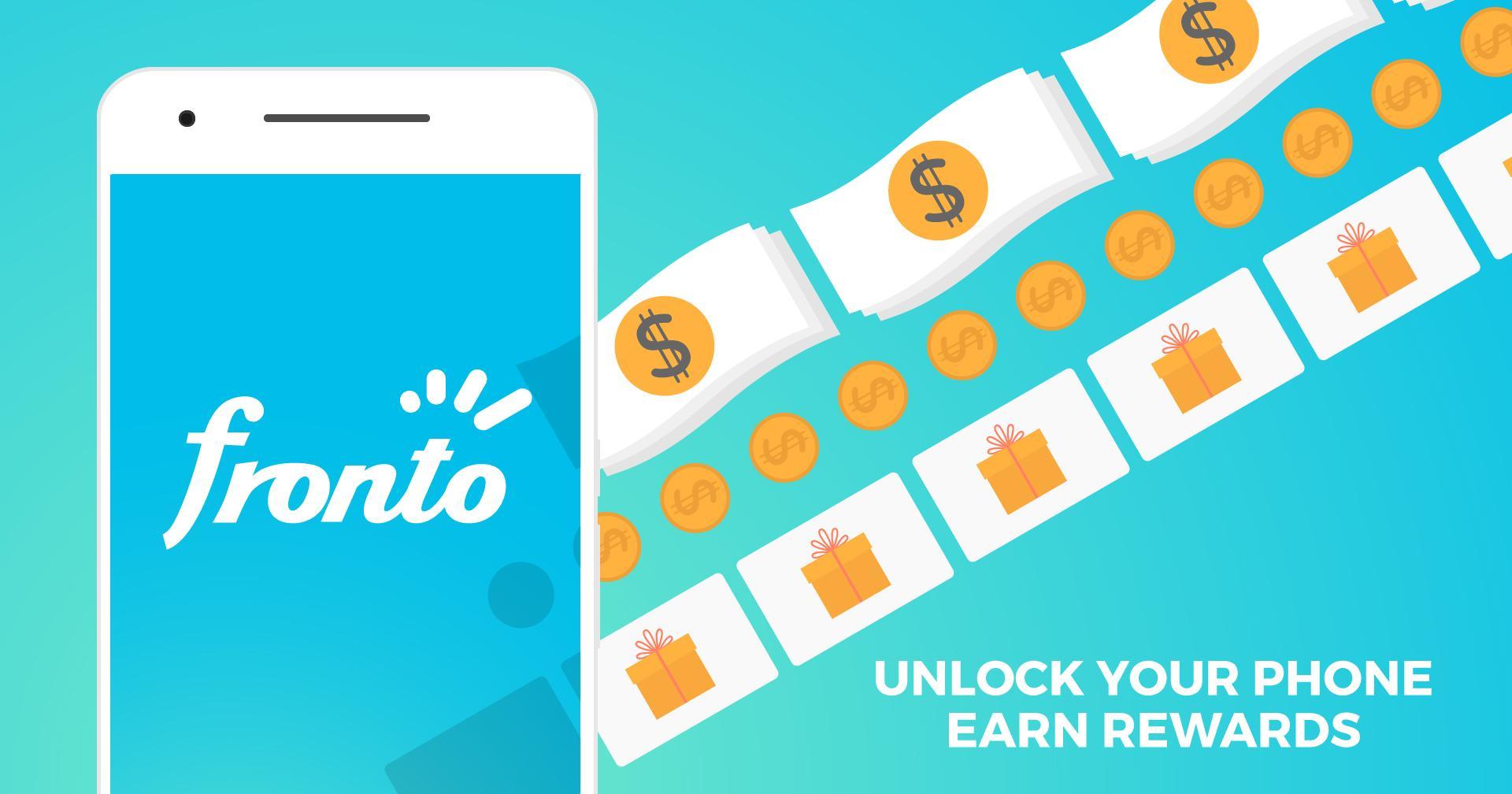 The first application is so simple and easy you might want to cry at not knowing this thing existed until now. Fronto is a lock screen application that allows you to earn money by swiping your screen upon unlocking it. Every time you unlock your screen, interesting articles, deals, and promos will pop up, and you will earn redeemable points each time by clicking articles or trying apps. If you're interested in what's displayed on your lock screen, then all you need to do is swipe left to take a look at it. It will lead you to a web page or Google play. The points stacked up after some time can be redeemed for rewards between cash and Amazon gift cards. Bad news for iOS users though, this app is only available for Android users. Also, don't forget that the minimum payout is $10.
---
2. Bookscouter
We all have piles of books lying around the house, covered in dust and not touched for like a million years. It is a known fact that those books are there to be read, they just exist, taking up space. But then it is such a waste to just throw them away in a trash chute because books are expensive. To save you from this dilemma, let me introduce to you, Bookscouter. Bookscouter is an online platform available for free that gives you access to over 30 vendors to sell your books. So what you do is look up the vendors that are willing to buy your book, compare the price they are offering, choose a vendor, and sell your books! That way it is feeding two birds with one scone.
⚡Download Link⚡
---
3. Letgo
So I've talked about an app to sell your old books. What about your other stuff? I have an answer to that as well, and it is Letgo. Letgo is basically a garage sale but is available by phone. There is no need for you to wake up at 5 am on a specific day just to find there isn't anything good left for you or no one is interested. If you have something you don't use anymore, just post it on the application and someone who needs it will contact you. The app is free, so you download it, log in with an SNS account, take a picture, and post. That's all you have to do. Just be careful with people who want free stuff, and you're good to go.
⚡Download Link⚡
---
4. Swagbucks
Even before the advent of smartphones, we used to spend so much time doing nothing on the internet. Now we do the same thing with our phones. If so, why don't we make some money out of it? Swagbucks makes that possible. This free application allows you to earn "Swagbucks" in numerous ways including surfing the web, watching videos, surveys and games. You can redeem your collected Swagbucks for gift cards or purchase specific merchandise. The heart of this application is the survey. You invest a few minutes of your day and take Swagbucks. The longer and more highly targeted the surveys are, the more points you will be able to get rewarded. Once you've collected enough, you can redeem these points for cash via PayPal or gift cards for well-known merchants such as Amazon and Walmart.
⚡Download Link⚡
---
5. Bitwalking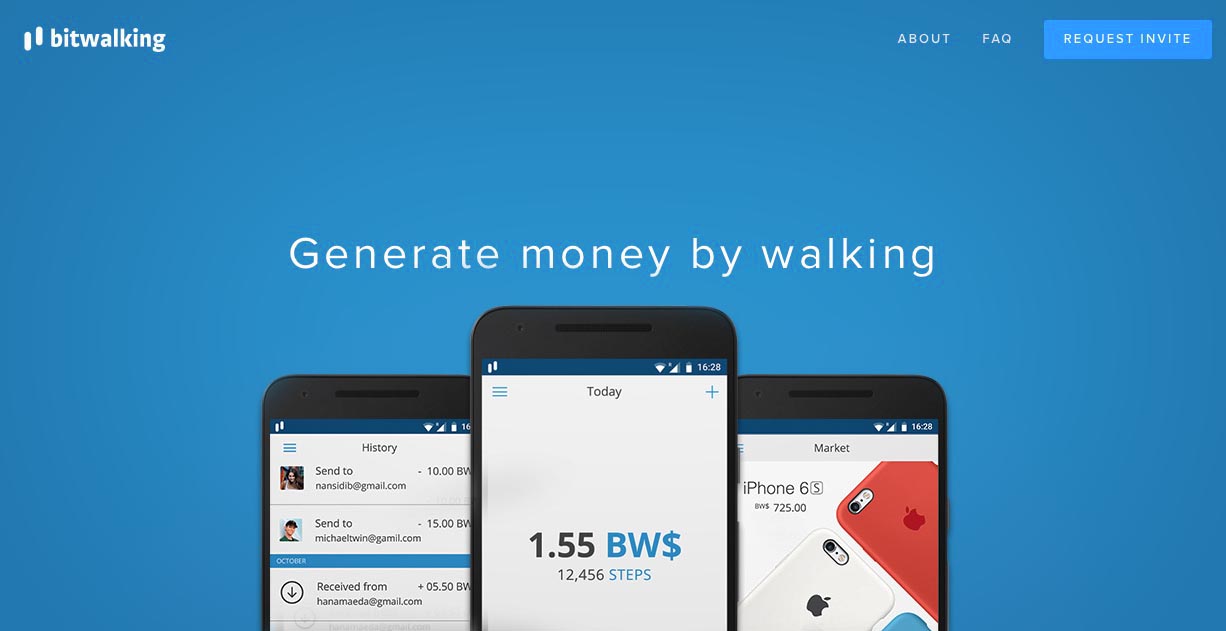 What could be better than getting healthier while making money at the same time? You can generate money by walking with Bitwalking! the only thing you need to do is register, leave the app installed on your phone, and start walking. Once you finish signing up, the app will be running in the background until you terminate it. It doesn't matter at what speed you're walking or running. The more you move, the more revenue you'll get. Don't forget to grant permission to track your location so that the app would be able to track you for reward. Currently, this app is available in the US, UK, Japan, Malawi, and Kenya with Android devices only. When you generate enough Walking Dollars, which is the currency in Bitwalking, you can spend it at the Bitwalking store, or trade it with other Bitwalking users.
⚡Download Link⚡
---
+) PlayStock
If you're going to go out to use Bitwalking, why don't you spend a bit more time shooting stock footage? Phone cameras are so well developed, that we can take some high-quality films or pictures. Some of them are just so amazing that it is almost a masterpiece. And it seems like a shame that we can't sell them. However, PlayStock makes that dream come true. This application allows you to directly upload your footage taken with your phone. Once you upload your footage, people who need or like your video can purchase it. Since the copyright belongs to you, you will be paid every time people buy your footage even if you uploaded only one video. PlayStock doesn't offer an app version yet, but the uploading process is super simple so you can get it done in a minute. No worries.
⚡Upload Link⚡
---
Over 3 billion people now own a smartphone. We take it with us as if it is our dear life. It is told that Americans spend at least 4 hours on their smartphones every day. I bet the time increased ever since COVID hit hard. So if we are to spend so much time on phones, we might as well make some money out of it. Extra money in our pockets is always flattering, is it not?
---
Read more articles!
---